Hi guys !
Some times ago I posted an article on my favourite applications to use for Bookstagram, which you can find here if you missed it. I really like sharing with you my apps, because I use them a lot, for a lot of different things. I might write an article about the apps I use for my studies, because it does take a looot of space on my dear phone. Anyway, I hope you are ready, I hope you are comfy, because here we go for My favourite apps as a bookworm!
Little disclaimer: this post is not sponsored by any of the apps I recommend.
Goodreads – the ultimate reader's app
I know, I know. I do not start this article in the most original way possible. But when it comes to books, believe me, you need Goodreads in your life. Not only because it helps you track your reads and your year reading goal, but because it became a whole social network of its own. You can share books with your friends, have your tbr and a looooot of different book lists, you can see what your friends and more are reading, now about next book releases on themes and genres you like… I dont know what to add to convince you to download this one. But if you do, know that you can find me with my usual bookworm pseudo: abookflower.
Storygraph – for the stats fans
I discovered this one some months ago, and I am obsessed with it. On Storygraph, you can sync your bookshelves from Goodreads, but the website/app allows you to do some things you cannot do on our dear Goodreads. For exemple, it generates stats on your books and what you read, such as the pace of the books, the genres you read, your rating, your moods… etc. Here are some of the stats it generated for me so far, and I am now obsessed with it. Like, really. I love to track my reading habits, and seeing how different my reads are is always soooo satisfying somehow.
In the same style, you have Bookly
This one I don't use anymore because I have way too many apps and always forgot to update my reads on this one. But I really love this app, for the stats it allows you to get. Not only can you track everything you can track on The Storygraph but also everything about the book you are currently reading. Meaning, the time you spend on a read, the time per page, your pace, etc… I do not have screenshot from my own stats, but here is one I found online. All things considered, I now want to download it again, oops.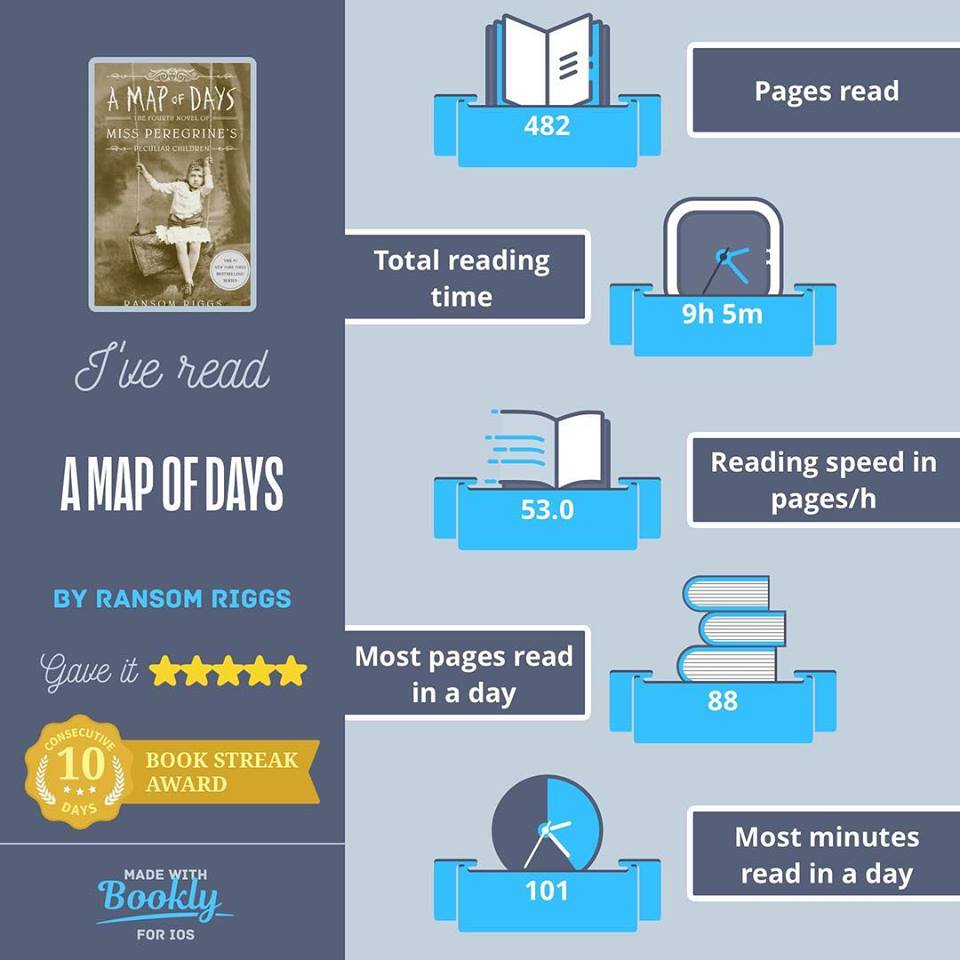 Scribd – to read ebooks, essays and listen to audiobooks
This one is the app I recommend the most for everything reading. There are multiple subscription options, and when you look at it, it is not this expensive. I pay about 90USD for unlimited audiobooks, ebooks, music sheets, magazines and documents. It is way cheaper and easier than paying for each book (even more way you know the prize of an audiobook… But this is not the issue here). I listen to about 2 or 3 books a month and read a lot of magazines and articles for my studies. (This post is not sponsored, I just genuinely love Scribd).
Blinkist – For non-fiction and curious people
I discovered this one very recently, and fell in love. I still use the free content and it is very great. On this one, you can have insights on non-fictions books, but also short things to read on various topics. You can also find podcasts on it, which is fantastic because podcasts are amazing. When you first open the app, they ask you how much time you like to spend on a day to learn stuff, you can choose between 10 and 45min so the rank is wide for everyone. Then you choose the topics you are interested in, you can pick as many as you want. You can either choose to read or to listen to your stories, which is amazing because I am personally more of a listener than an e-reader. As I told you, I am still on free trial, and the cheapest plan being 6e a month, I think I wont keep up. Not that it is this expensive, because it is not to get access to all of those books, but I have to make choices, unfortunately. (This post is not sponsored by Blinkist).
Kindle – For those who do not have an e-book reader
I am SO HAPPY the Kindle app exists. Not only because it makes Netgalley reads way easier, but also because it works as the Kindle e-reader works. You can modify everything about the format of the book you are reading, from fonts and their size to the background, to the luminosity. You can also highlight text in different colours and take notes – which you can sync on your Goodreads account. And believe me, this is so usefull. The best about the app? It is free. Which means that, for free, you can turn your phone and tablet into a Kindle. (This post is not sponsored by Kindle)
Webtoon – For comics and graphic novels fan
This one is becoming more famous as time goes by, and I am so very happy about it. This is an app on which you can read web cartoons for free, created by passionnated people who like to share their work and art. Some stories as Hades became some of my favourite reads ever, and some others (True beauty being the first to come to my mind) even got a TV show adaptation. I fell in love with webtoon as it helps me to deal with my lack of time to read and some times, even, reading slump.
In the same style, you also have Tapas
I am going to be honest, I started using Tapas to read Heartstopper by Alice Oseman, which is available for free and you can access the updates whenever there are some. I read some other cartoons on the app, but I mainly use Webtoon.
Notebook – To organize my reading thoughts
I normally use my reading journal to write every one of my thoughts down. But when I do not have it under my hands, I grab my phone and go on Notebook. I love how you can simply organize your notes. It is not the fanciest note taking app ever (for this you'd have Evernote or OneNote) but it is my favourite to access my thoughts quickly if I need to write down a post or transcribe what I wrote on my reading journal. I don't know why, I always prefer to have everything down on paper, makes it more physical somehow? Here is an official screenshot of the app on tablet, the visual is the same on smartphone.
That's all folks! If you would like to see more articles like this one, about my favourite apps on a certain topic (my studies, to focus, to work out…) don't hesitate to tell me. And also, if there is any app you would like me to try out, please tell me and I will make sure to do so and give you some feedbacks!
---
Discussion
What are your favourite apps when it comes to books and reading?
Do you use any of them?
How to support me & my work?
Like, comment and suscribe to the blog to receive notifications for new articles.
You can follow me here:
Or you can also help me get fuel to read, write and translate all night long by buying me a little coffee here!
As always, thank you so much for your support and for reading me! I wish you all fantastic reads, and amazing discoveries !